GET REAL GIVE BACK
We take a proactive approach combining our values, philosophy and expertise to help those in need.

For us, it is important to give back. Through caring and providing support to people in our community. We all benefit from helping and making a difference in some small way; be it packing food parcels or repurposing IT hardware.
GREAT CAUSES
---
At Comwire IT, we're not afraid to lead by example which is why every year, we take part in everything from charity head shaves to fun runs, all in aid of great causes. Every year during the festive season, we help Foodbank make a huge difference in the lives of South Australian families doing it tough.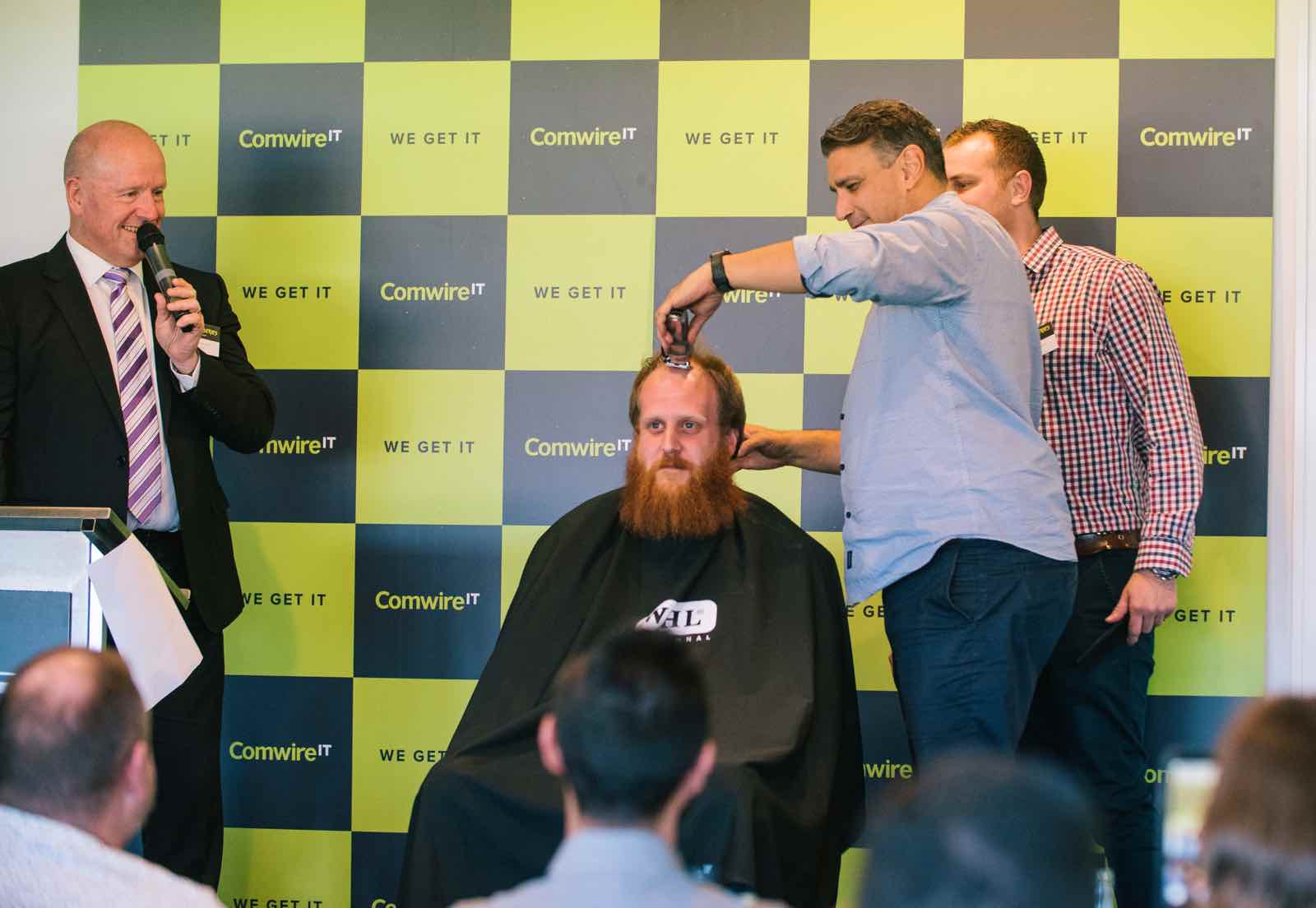 IT STRATEGY FOR ALL
---
Every organisation today needs a strong IT strategy, and this is particularly important for not-for-profits (NFP) and charity organisations. With tight budgets it can be challenging to plan effectively. We work closely with your team to help plan carefully and efficiently to develop a clear and scaleable IT strategy.
HARDWARE
Working with numerous vendor offers we seek to maximise value and pricing benefit for NFP's to ensure they get more for less.
---
LICENSING
Most Software Vendors offer significant discounts and software license donations to NFP's and charities, we can help navigate this process and ensure your organisation is taking advantage of these offers.
---
HARDWARE REPURPOSING
This just makes good sustainable sense. We repurpose and refurbish hardware that would otherwise be thrown into landfill. This may work as an option for your organisation to donate, or for your NFP to take up.
---
Let's do some good together
We're open to device donations. If you've got laptops, tablets, or any tech you want to donate, Comwire IT will get it into the hands of communities that need it most.
OUR COMMUNITY PARTNERS
At Comwire IT, we're delighted to support local organisations and initiatives within our communities. If you're interested in working with us, please get in touch.